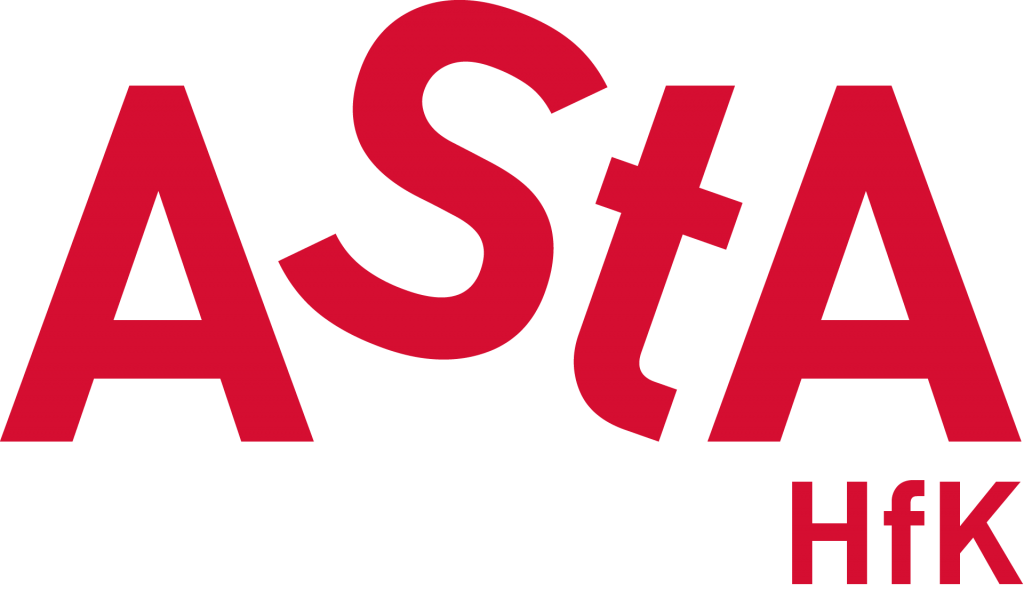 The AStA (Students' Union) is your central student representation.
New at HfK Bremen?
We prepared some links, information and an orientation week for you.
"We organize the semester ticket for public transport and the cultural semester ticket. We advise on various topics that go beyond your course of study, get involved for internationals and campaign against discrimination and for good study conditions. From time to time we organize one or the other event as well as the orientation week for freshmen. You can also apply for project funding from the AStA."
Like the student councils, the students' parliament and the student representatives in the committees, the AStA has a political mandate for the students. The AStA supports – directly or indirectly – political education, sports, culture, internationalization and cross-university networking and associations.
The AStA consists of 5 to 7 student spokespersons and some staff members. The AStA speakers are elected annually by the Students' Parliament. The AStA is the heart of student self-administration, its work is collectively financed by all students.