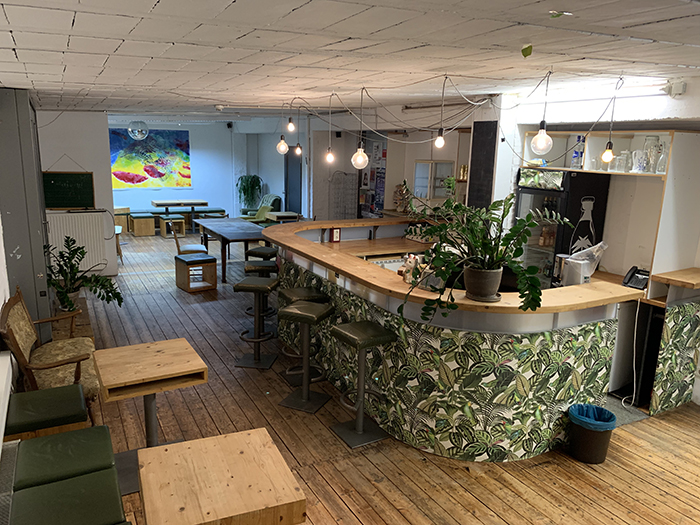 Café Lu is a student-run, self-managed café in Speicher XI, located in room 4.15.020 (fourth floor, segment 15, across from the theory rooms).
With the goal of living and promoting communication, culture and social networking at the HfK, students have created a space for coming together. Away from the everyday stress of studying, among plants and sofa cushions, you'll find an oasis of relaxation with cold drinks and really good coffee.
Rregular opening times during lecture period:
Mon – Fri 10am – 6pm
Café Lu is organized jointly by a group of about 10 students and managed by two mainly responsible students. Vacancies at Café Lu are advertised publicly at the university. However, you can also apply on your own initiative at any time.
---
Café Lu is a commercial enterprise of the student body of the Bremen University of the Arts. Because of the support of persons in need, it is particularly charitable and tax-privileged by the tax office. The operation is supervised by the acting chair of the Students' Union, as well as by the rector of the University of the Arts within the framework of legal supervision.
Operating regulations of Café Lu (german)
The enterprise has the following tasks:
supporting communication, culture, and social networking among students at the University of Arts
thereby the promotion of student and academic self-administration
the addition of food services to the university campus in a cost-effective manner
as well as the provision and maintenance of a social space for students
providing economic support to students by providing employment opportunities
In this way, the enterprise carries out the tasks of the student body in accordance with BremHG § 65 para. 2 subparas. 1 and 4.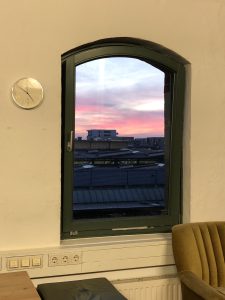 Last modified on: 11. April 2022