General Student Assembly
Thursday, 12.01.2023
6:30 p.m. in the Auditorium at Speicher XI
Dear students!
We are ready to fight for you, but we need to know what for.
It's that time again! There is a general assembly to which all students of the HfK are warmly invited.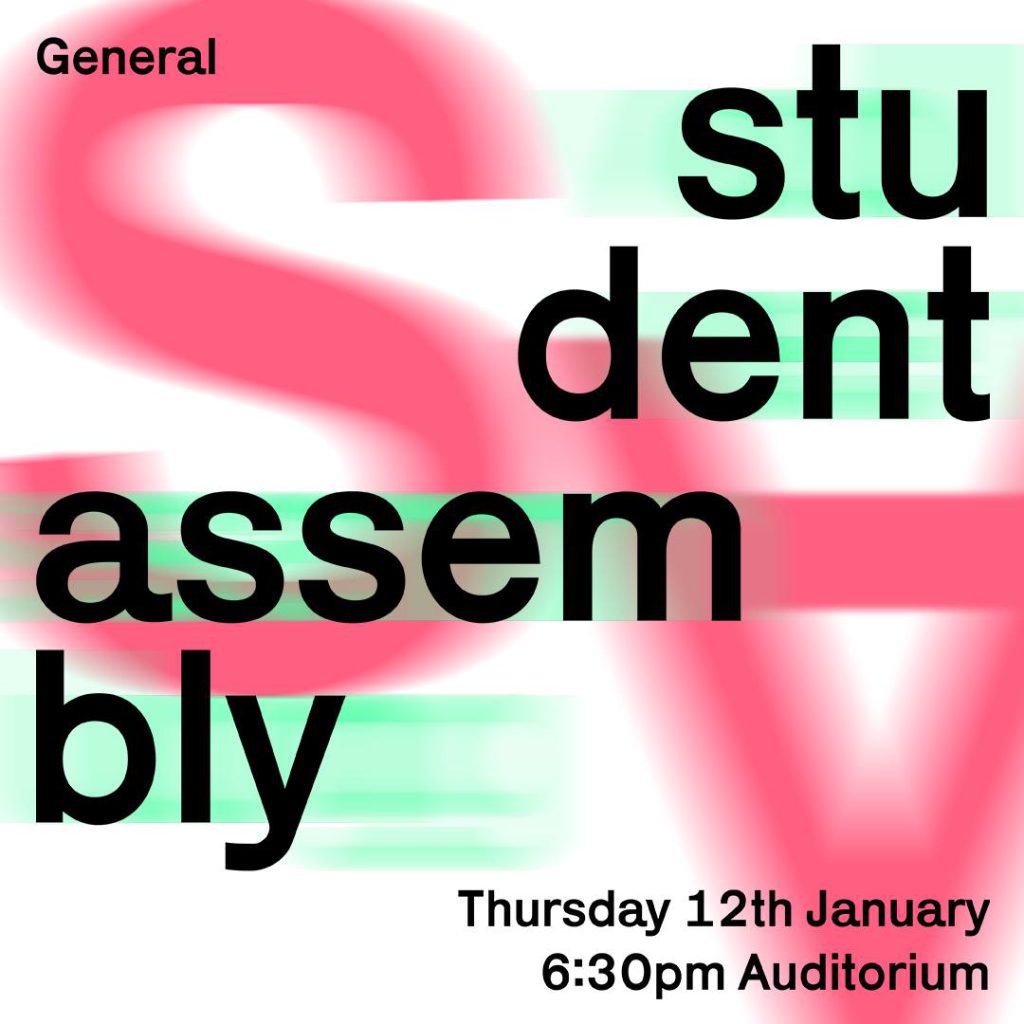 Why do we do this? To be able to really respond to your interests and to decide together what should change here at the HfK. For example: The fact that the Mensa am Speicher now also offers vegan food every day was the result of a decision made at such a general assembly. The decisions made there are presented to the StuRa and must be taken into account by it. 
So what bothers you? Not enough space to practice, work, get together? Not the teaching you were promised? Not enough social opportunities? Only noodles every day and no food offered outside of the Mensa opening hours?
Dear student body! We need orders. From you.
To actually decide something we need a quorum. The quorum is 10%, so a large attendance is very important. So save the f***ing date and bring all your friends!!!
Results of the last general assembly:
"The student body calls upon the university management, the deaneries and the teaching staff, taking into account all necessary infection control measures, to enable offers for studying and teaching away from distance learning (video conferencing) and to expand them strategically and in the long term. We as students strongly oppose another semester under the current conditions with all its consequences for studies, graduation, career prospects, mental and physical health."
Resolution of the student body of the HfK Bremen, general student assembly 10.02.2021
---
During the assembly a survey took place in which 125 students participated.
As a result of it, the AStA sent an open letter to the university public, in particular to the teaching staff, on 15.02.
---
Last modified on: 9. January 2023